Since 1985, Scooby's Hot Dogs has been a Chicagoland staple, serving up our signature seven-inch Chicago-style hot dogs, premium Kronos gyros sandwiches, milkshakes and malts. We like doing things the old-fashioned way around here, using fresh, quality ingredients for everything from our famous foot-long Chicago and Maxwell Street Polish sausages to our fresh-cut fries.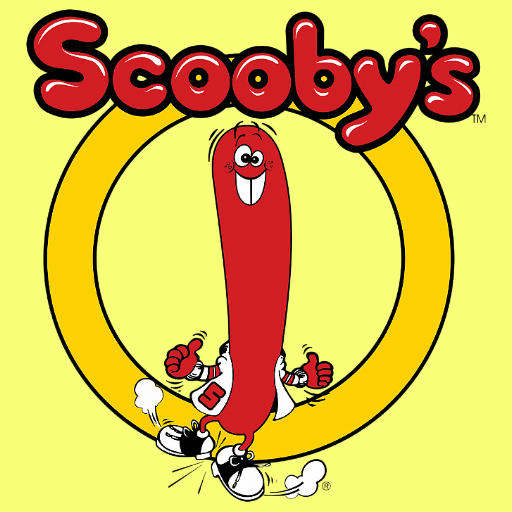 In 1985. Mr. Scooby opened up his first store at the age of 17. Originally called Scoobys Red Hots because of the type of hot dog he used. Vienna Beef then came into the picture and offered a custom Scooby dog made with top quality beef and brisket. Learn more about how Chicago-style hot dogs compare to New York style hotdogs.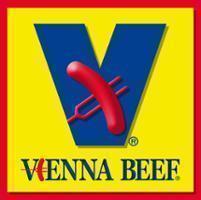 After the decision of taste Mr. Scooby wanted to go bigger! The 7 inch Scooby hot dog was born. While most still use the traditional 5 1/2 inch dog and frozen fries; Scooby's keeps it simple with fresh cut fries, foot long Polish sausage smothered in grilled onions, char-broiled pure beef burgers, Italian Beefs and Italian Sausage & let's not forget one of the oldest sodas – we proudly serve Green River soda!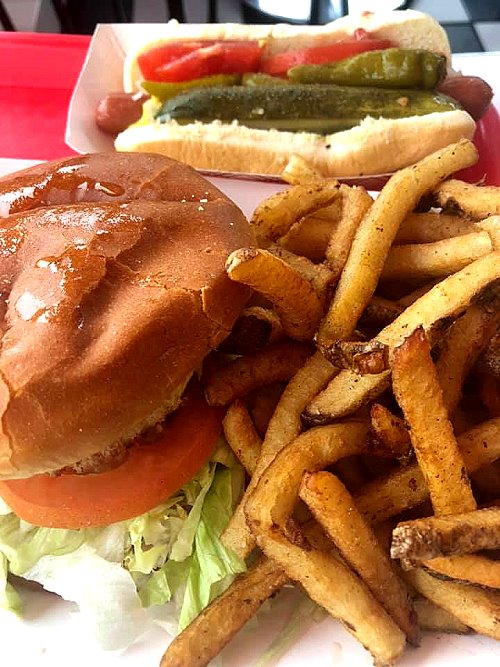 15 stores later Mr. Scooby retired at the age of 35; but the Hot Dog Man couldn't stay away for long. He prides himself in working hard and giving back to the community. For over 20 years he has donated his food & services without hesitation.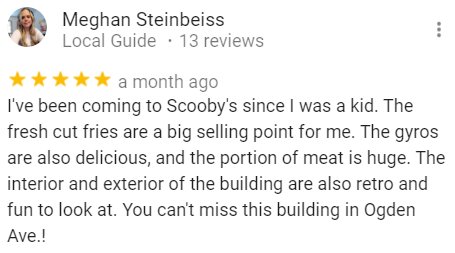 Scooby's Hot Dogs in Downers Grove has been independently operated since 2002, but with the same high standards for food quality, service and community service that we learned from Mr. Scooby.